LOL Kids Club Yucaipa
Best place to have a party
Our indoor playground is ideal for everyday play, parties, and even field trips. Admission gives you ALL DAY PLAY for the kiddos!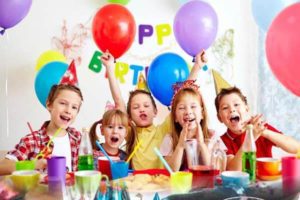 Fun & Over the Top Parties
PARTY PACKAGES
Looking to have an amazing birthday party for your kids? Our indoor playground is safe, clean, and it's especially fun! Party packages include delicious gourmet party food, party favors, decorations, hosts, party games and interactive activities that will fill every guest with joy and laughter all throughout the party!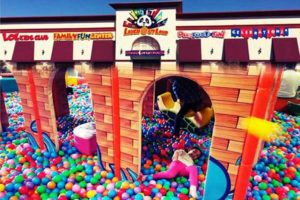 All Day Play at LOL Kids Club Las Vegas
ADMISSION
Do you know that admission at LOL Kids Club is valid for ALL Day Play – and there is no time restriction? You can even go out and come back. We are not like other indoor playgrounds who charge a lot of money per hour, which limits the play time for the kids. We prefer to leave the hourly charges at the casino parking garages, not for kids! At LOL Kids Club, the first adult is free!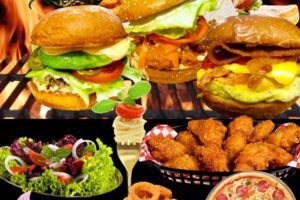 Top Notch Chef Specials
LOL CAFE MENU
At the LOL Cafe, we have a real kitchen and real chefs. Chef Amanda has created an amazing menu to satisfy the palates for kids of all ages. It doesn't matter if you're 2 or 72, you'll enjoy every bite! Our cafe serves not only the guests inside the indoor playground, but to nearby businesses as well. We have regulars who order their food for the office and pick-up. Catering is also available.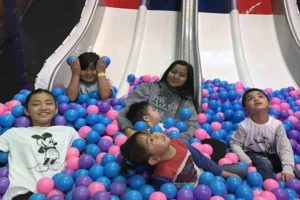 Take the Kids on the Best Field Trip
FIELD TRIPS
Planning a field trip with our Las Vegas weather can be challenging. Bring the kids to our air conditioned indoor playground and let them play! We have special prices for the kids and the leader or teacher is free. Give us a call today to plan your field trip at the best indoor playground in Las Vegas.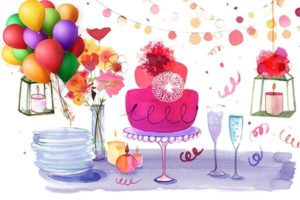 Best Event Room Rentals
ROOM RENTALS
Bring your team parties and team building events to LOL Kids Club in Las Vegas.Our party rooms are perfect all kinds of events.  They're great for team building events, team parties, and any reason for which you might want a celebration. Room rentals include ALL DAY PLAY for everyone!

Online Liability Waiver
WAIVER
If you have not yet filled out a waiver for our Las Vegas indoor playground, now is a good time. So, when you arrive on your first visit, you won't have to wait in a long line. If you are not 18 years old, please ask your parent or legal guardian to complete this process.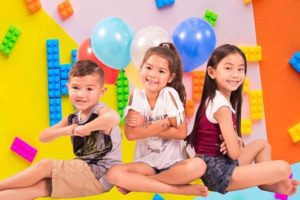 Sign Up for LOL Membership
MEMBERSHIP
Come and join the fun and excitement exclusive to LOL Kids Club membership! Our members receive discounts! Now how cool is that? Start saving on admission, food, party packages and surprise deals on cakes and membership perks! We have a lot of unexpected gifts for our kids and community.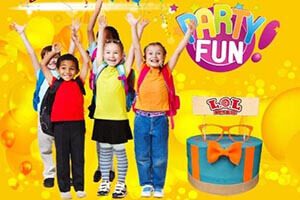 Invitations for Parties
Party Invite
Now that you have booked your birthday party at the LOL Kids Club indoor playground, check out our party invitations you can send to your guests.

Our Indoor Playground in Las Vegas
VIRTUAL TOUR
Are you new to the area and have never been to LOL Kids Club? Now you can take a virtual tour of our well-designed indoor playground.